Jeff Lynne & Idle Race en vinilo (tercera parte)

Continuamos con el repaso a los LP´s de vinilo de Idle Race en los que aparece Jeff Lynne.
El segundo LP de la banda fue el autotitulado Idle Race.
Editado en 1969 en UK por Liberty Records, con la referencia LBS 83221 (stereo).
En la portada, una foto de la banda, de nuevo con un imberbe Lynne, escudado por Dave, Greg y Roger.
Este LP, fue editado tambien en Australia en versión mono; (Festival/Liberty LYL-33 597), y en versión estéreo; (Festival/Liberty SLYL-933 597), en 1969.
Tambien contó con una edición promocional brasileña en 1970, con la referencia Liberty FLP- 35079.
Todas estas ediciones fueron sin cambios de temas ni de portada, no existiendo ninguna reedición en vinilo en los siguientes años.
Momento historico el de este LP, ya que fue la primera vez en que las palabras mágicas "Produced by Jeff Lynne" fueron vistas por todo el mundo. Palabras que unos pocos años después, serían sinónimo y garantía de ventas millonarias.
Ventas que, no acompañaron a este LP, que aunque tuvo buenas criticas (como The Birthday Party), no encontraba la chispa necesaria para triunfar, convenciendose Lynne finalmente de que no lo conseguiría con esta banda, y terminando por aceptar la segunda invitación de Roy Wood para unirse a The Move, con la promesa de comenzar un nuevo proyecto en un futuro cercano, un proyecto aún borroso, pero con una idea bien clara; la de fusionar musica e intrumentos clasicos con una banda de rock.
Roy aceptó, ya que él tenía la misma idea desde un par de años antes…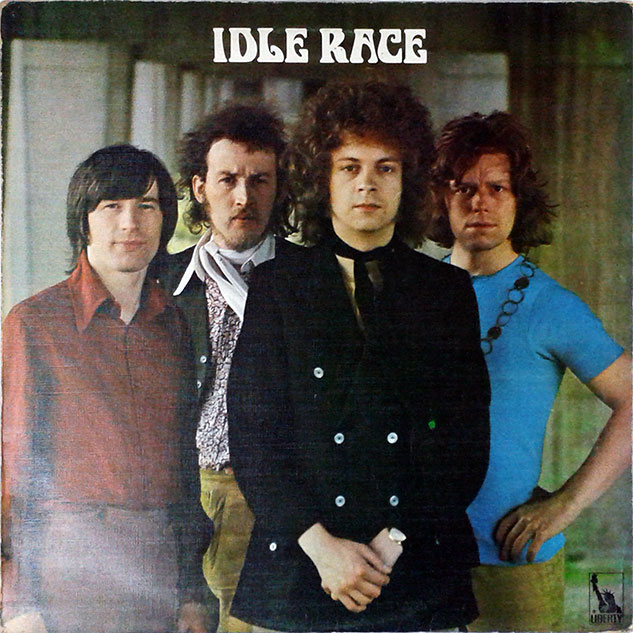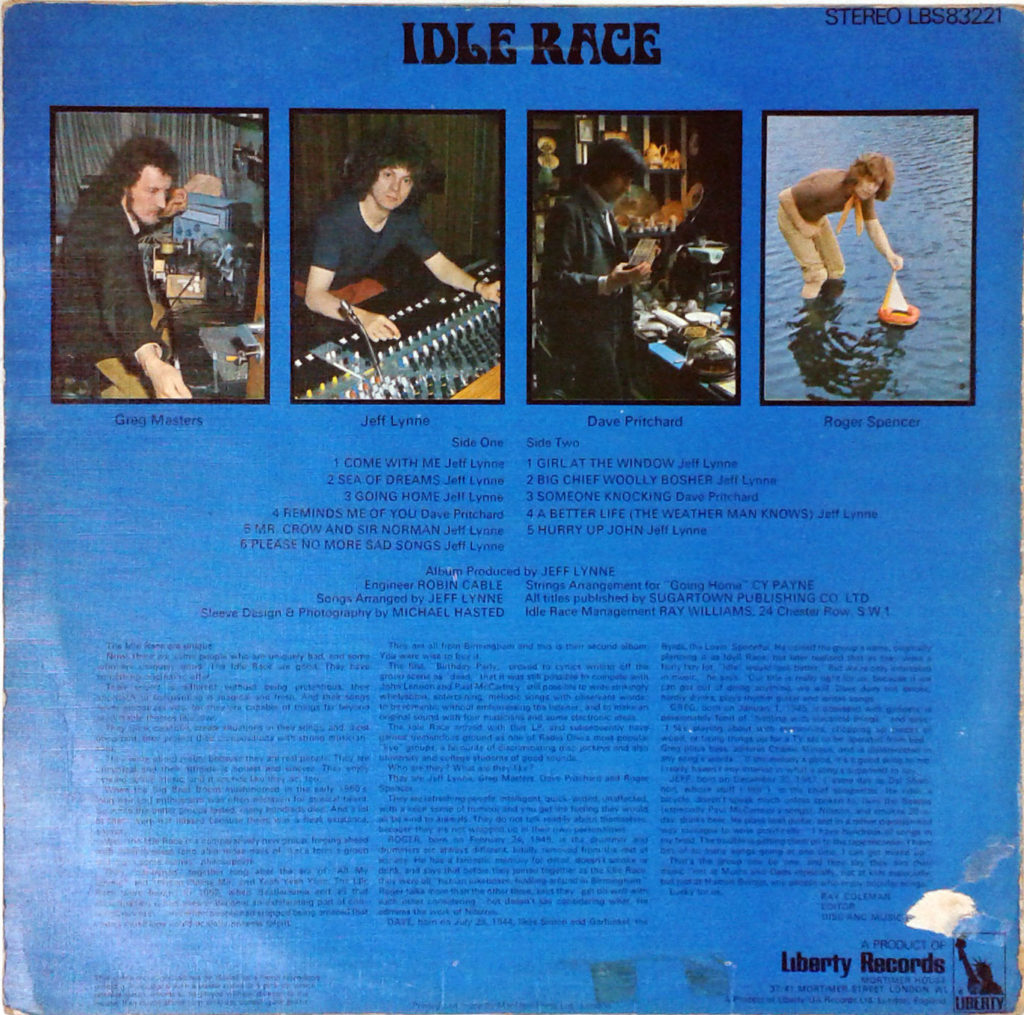 Label A

Label B
A continuación, los créditos y texto completo que aparecen en la contraportada.
Album Produced by JEFF LYNNE
Engineer ROBIN CABLE
Strings Arrangement for "Going Home" CY PAYNE
Songs Arranged by JEFF LYNNE
Sleeve Desing & Photography by MICHAEL HASTED
All titles published by SUGARTOWN PUBLISHING CO. LTD.
Idle Race Management RAY WILLIAMS, 24 Chester Row, S.W.1.
The idle Race is unique. Now, there are some people who are uniquely bad, and some who are uniquely good.
The Idle Race are good.
They have something original to offer.
Their sound is different without being pretentious, their approach to songwriting is magical and fresh.
And their songs never embarrass you, for they are capable of things far beyond predictable themes like love.
Their think carefully, create situations in their songs, and, most important, they proyect their compositions with strong musician-ship.
They write about reality because they are real people.
They are uncynical and their attitude is honest and sincere.
They enjoy making subtle music, and it sounds like they do, too.
When the Big Beat Boom mushroomed in the early 1960´s, long hair and enthusiasm was often mistaken for musical talent.
So while the better groups lasted, many hundreds died.
And a lot of them were not missed because theirs was a freak existence, anyway.
Well, the Idle Race is a comparatively new group, forging ahead with inventiveness long after those days of "Let´s form a group and make some money" philosophies.
They "happened" together long after the era of "All My loving" and "Please Please Me" and Yeah Yeah Yeah. the Idle Race were formed in 1967, when Beatlemania and all that accompaniedit had already become an exhilarating part of contemporaty life… and when people had stopped being amazed that young musicians could actually posses talent.
They are all from Birmingham, and this is second album.
You were wise to buy it.
The first, "Birthday Party", proved to cynics writing off the group scene as "dead", that it was still possible to complete with john Lennon and Paul McCartney, still possible to write strikingly wholesome, entertaining, melodic song with observant words; to be romantic without embarrassing the listener; and to make an original sound with four musicians and some electronic ideas.
The Idle Race arrived with that LP, and subsequently have gained tremendous ground as one of Radio One´s most popular "live" groups, a favorite of discriminating disc-jockeys and also university and college students of good sounds.
Who are they? What are they like?
Thet are Jeff Lynne, Greg Masters, Dave Pritchard and Roger Spencer.
They are refreshing people, intelligent, quick-witted, unaffected, with a keen sense of humor and you get the feeling they would all be kind to animals. They do not talk ready about themselves, because they are not wrapped up in their own personalities.
ROGER, born on February 24, 1945, is the drummer and drummers are always different, totally removed from the rest of society.
He has a fantastic memory for detail, doesn´t smoke or drink, and says that before they joined together as the Idle Race, they were all "human jukeboxes, fiddling around in Birmingham".
Roger talks more than the other three, says they "get on well with each other considering", but doesn´t say considering what.
He admires the work of Nilsson.
DAVE, born on July 25, 1944, like Simon and Garfunkel, the Birds, the Lovin´ Spooful.
He coined the group´s name, originally planning it as Idyll Race, but later realised that as they were a fairly lazy lot, "Idle" would took better.
"But we´re only interesed in music", he said. "Our title is really right for us, because if we can get out of doing anything, we will".
Dave does not smoke, hardly drinks, plays rhythm guitar and writes songs.
GREG, born on January 1, 1945, is obsessed with gadgets, is passionately fond of "fidding with electrical things", and says "I like playing about with electronics, chopping up pieces of wood, or fixing things up for a TV set to be operated from bed".
Greg plays bass, admires Charlie Mingus, and is disinterested in any song´s words: "If the melody´s good, it´s a good song to me. I really haven´t any interest in what a song´s supposed to say".
JEFF, born on December 30, 1947, ("same day as Del Shannon, whose stuff I like"), is the chief songwriter. He rides a bicycle, doesn´t speak much unless spoken to, likes the Beatles (especially Paul McCartney´s songs), Nilsson, and smokes 20-a-day, drinks beer. He plays lead guitar, and in a rather disorganised way manages to write prolifically: "I have hundred of songs in my head. The trouble is getting them on the tape recorder, I have bits of so many songs going at one time, I can get mixed up".
That´s the group one by one, and they say they aim their music "not at Mums and Dads especially, not at kids especially, but just at Human Beings, any people who enjoy popular songs".
Lucky for us.
RAY COLEMAN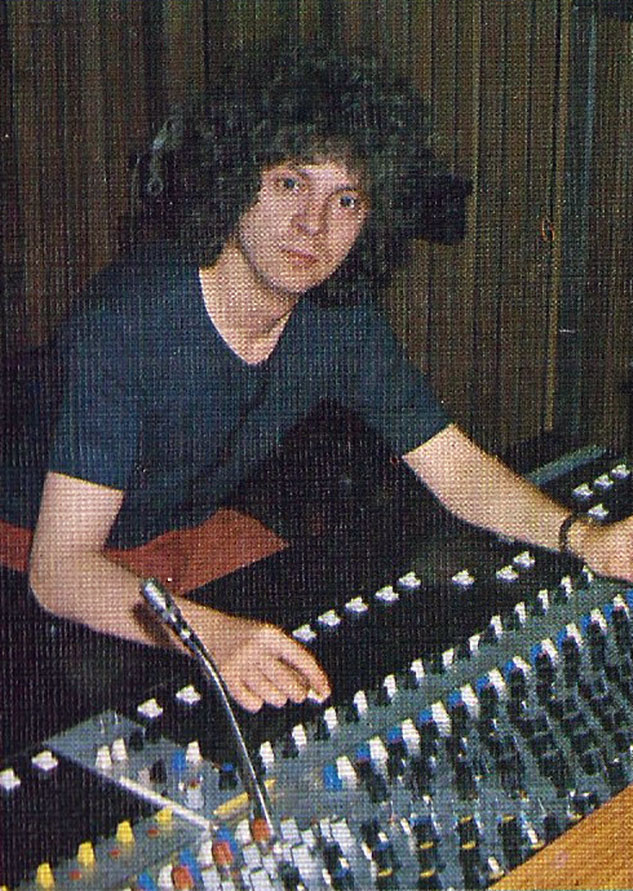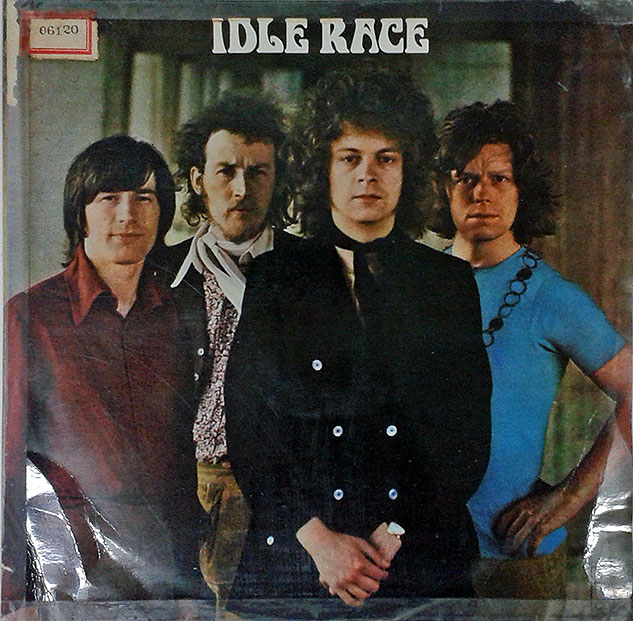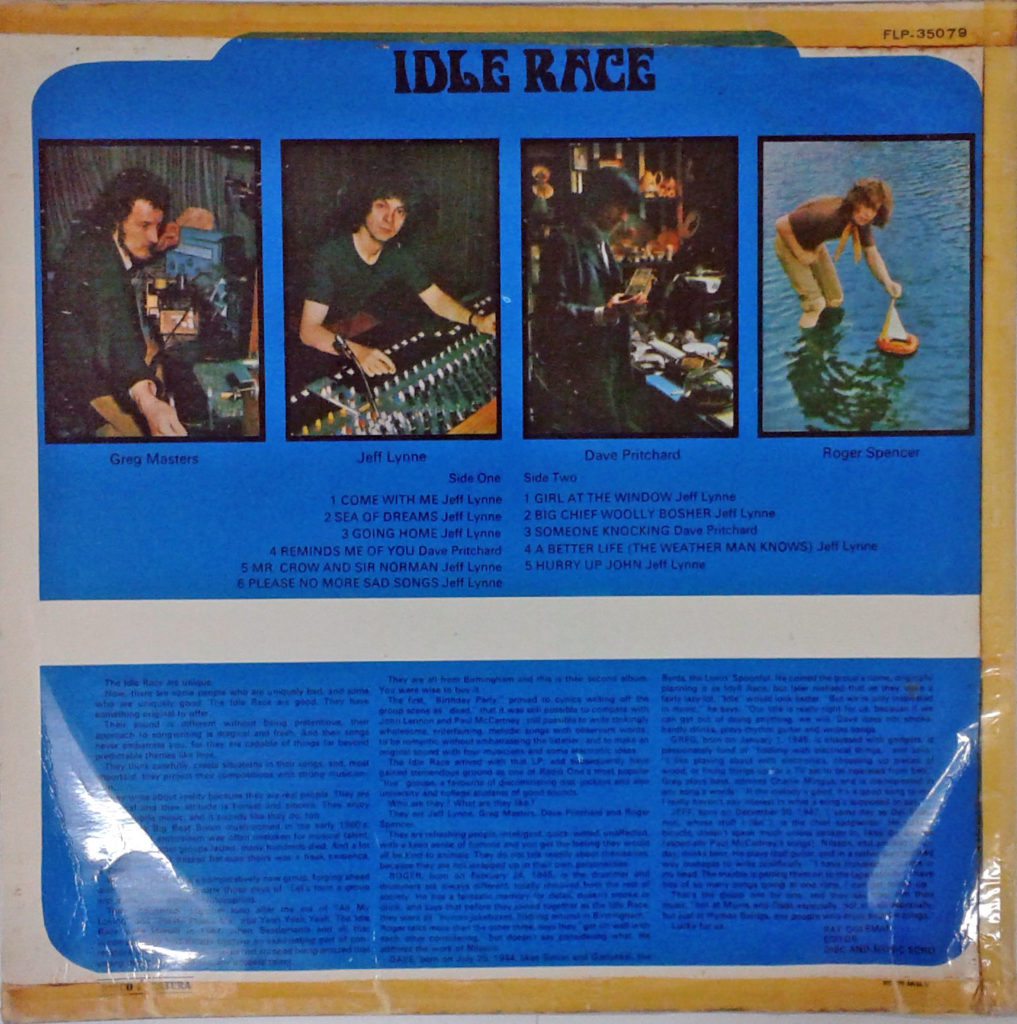 Label A

Label B